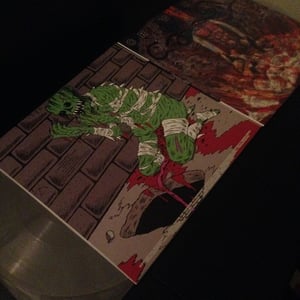 $

20.00
Available 4.10 from Ivory Antler Publishing and Recording.
Comes with digital download.
50 on Heavy Black (Test Pressing Edition)
100 on Crystal Clear (with printed vellum covers)
100 on Smoke and Ash (with printed vellum covers)
250 on Random
Produced by Jack Shirley at Atomic Garden Studios in Oakland CA.
You can listen to the first single, "Judgement" at https://crowhurst.bandcamp.com/
We have planned for a release date of 4.10.15 and have every intention of releasing the record in every format on this date. That being said, the manufacturing process is outside the boundaries of our control and to give an *exact* ship date at this time would be irresponsible and immature. The best answer I can give is that we will do our best to make sure the record is in the hands of those who ordered it as quickly as possible and apologize for any inconvenience that may be caused from situations beyond our control.
TL;DR : WE'RE GETTING THEM TO YOU AS FAST AS WE POSSIBLY CAN :)